UNRIVALED WEDDING PACKAGES
YOUR JOURNEY TO FOREVER BEGINS HERE
WITH OUR ALL -INCLUSIVE WEDDING PACKAGES!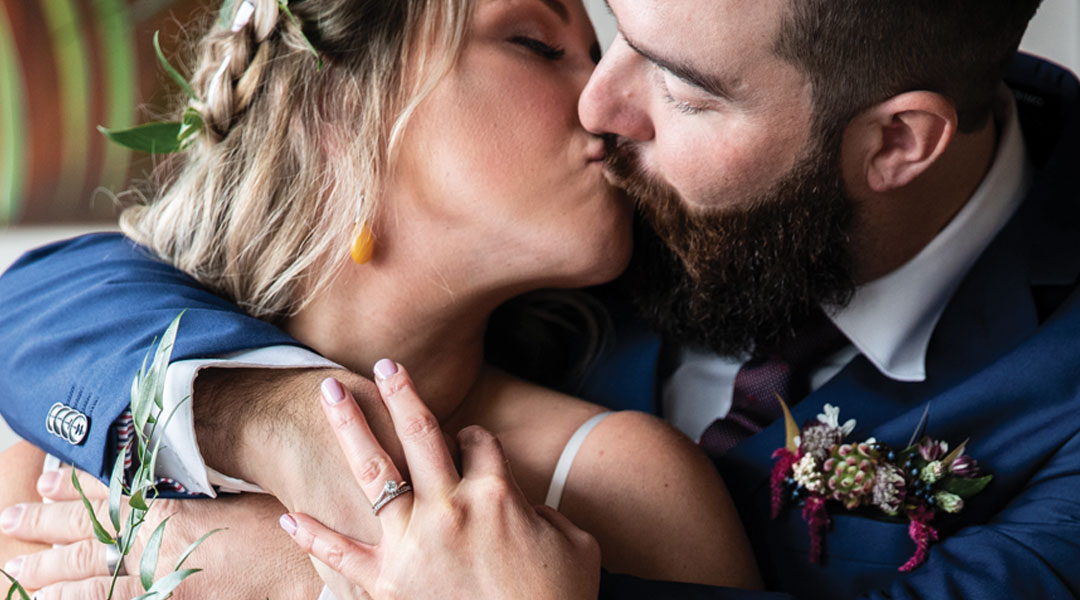 WELCOME
We offer you the warmest welcome and congratulations on your wedding!
We invite you to spend the day of your dreams at a place like no other. La Fromagerie is a spectacular indoor venue that offers an intimate, rustic setting. With the help of the La Fromagerie team, your wedding will be customized and catered to you and your partner. We're confident your wedding experience at La Fromagerie will be filled with delicious food, good wine, great company with lots of smiles, laughter and most importantly, love!
Our attentive team at La Fromagerie looks forward to learning about your wedding vision and turning it into a reality. For your convenience, we have crafted all-inclusive wedding packages to ensure a stress-free planning experience from start to finish. Our signature services include custom event décor, menu options with delicious, homemade, locally sourced cuisine as well as a team of qualified event and catering professionals who will work with you from initial planning to the day of your event. Each package includes a variety of features for a special, all-inclusive price, including taxes and gratuities.
Our Event Coordinator is committed to providing you the attention you deserve and will help guide you through the wedding process with ease to create a flawless and memorable experience. We have years of experience turning our client's dreams into the picture-perfect wedding day. We will make your day as lavish or as simple as you have always imagined, within a budget that works for you.

Sweet Tooth Package
($5 per person)
Best for providing some sweets for kids or a smaller portion of your wedding, just the basic touch to solve that sweet tooth problem. We choose all the candy based on your wedding theme, colors etc.
Sugar Plum Package
($6.50 per person)
Meet in the middle range, a glamorous spread and variety but more then exceeds the expectation of a lover of candy. Sour, sweet and some chocolate to balance it all off! Who wouldn't choose this option to offer not only an extra dessert but a beautiful masterpiece.
Want it All Package
(8$ per person)
This luxurious over the top candy bar will leave your guests coated in sugar and sweetness. We match your personal favourites along with your theme and decor to make this candy bar extravagant and over the top. With candy, chocolates and macarons what more could you want!
Frequently Asked Questions
Is La Fromagerie wheelchair accessible?
Our inviting venue has a wheelchair accessible entrance off of Elgin Street. If you are expecting guests with mobility concerns, please ensure your Event Coordinator ahead of time so we can make appropriate arrangements for your guests.
Can we bring in our own wine/alcohol for our function?
La Fromagerie does not permit outside alcohol on the premises. If outside alcohol is discovered, your event will be shut down and a penalty of $1000 will be applied. The following exceptions apply:
Wine Corking Fee $15 per bottle
Cake Cutting Fee $1.50 per person
Will I be able to meet with the photographer?
Absolutely! The photographer insists on meeting with every couple to engage with them personally and discuss details.
Is there a discount for the wedding party and their guests to stay in the hotel?
We have partnered with trusted, local, downtown hotels to offer your guests special rates.
Can you purchase a package and choose a different bar package or a different dinner package?
Yes, you can change or alter a package. However, as all packages are priced out completely for the corresponding drink menu and dinner menu, any changes will come at an additional fee.
I truly love the pictures in this booklet, were they taken at La Fromagerie?
Yes, every picture in the booklet was taken at La Fromagerie by Michael Kaiser of aKaiser Photo. He is one of our trusted partners included in this package.
What's the latest we can be here?
A liquor license is available until 2AM, your guests must be out by 3AM.
Is there a smoking area?
Yes, your guests may smoke on the sidewalk adjacent to Elgin Street.
Can I bring in my own photographer?
You may bring in your own photographer for the Silver 10K Wedding Package. Our other two packages already include an established, well-known photographer who we would love to introduce you to!
What if I don't want something in the package, can I remove it and receive a discount? Ex. Flowers or your photographer?
Unfortunately, each package has been crafted and priced firmly. We cannot remove an item from the package but we can recommend moving to a different package and then upgrading a specific item.
80 Elgin Street
Sudbury, ON P3C 1T3
12pm - 11pm (MON-WED)
12pm - 12am (THURS-SAT)
Closed (SUN)
Christina Houle
Kitchen Manager
705-562-8076
christina@thefromo.ca
Valerie Fremlin
Owner / Operator
705-822-8040
valerie@thefromo.ca
Kelsey Cutinello
Owner / Events Manager
705-662-3810
kelsey@thefromo.ca
* Please note that email requests will be responded to within 72 hours. Calling is the preferred communication method for urgent matters.
* All food orders (outside of special events) should be placed through our online ordering option, by calling the restaurant or in person.
We appreciate your cooperation and understanding! 
Christina Houle
Kitchen Manager
705-562-8076
christina@thefromo.ca
Valerie Fremlin
Owner / Operator
705-822-8040
valerie@thefromo.ca
Kelsey Cutinello
Owner / Events Manager
705-662-3810
kelsey@thefromo.ca