SILVER $1OK WEDDING PACKAGE
This intimate one-of-a-kind, 70 person wedding package features delicious cuisine, sophisticated service and, exciting entertainment in which you can customize to create lasting memories of your wedding day for years to come.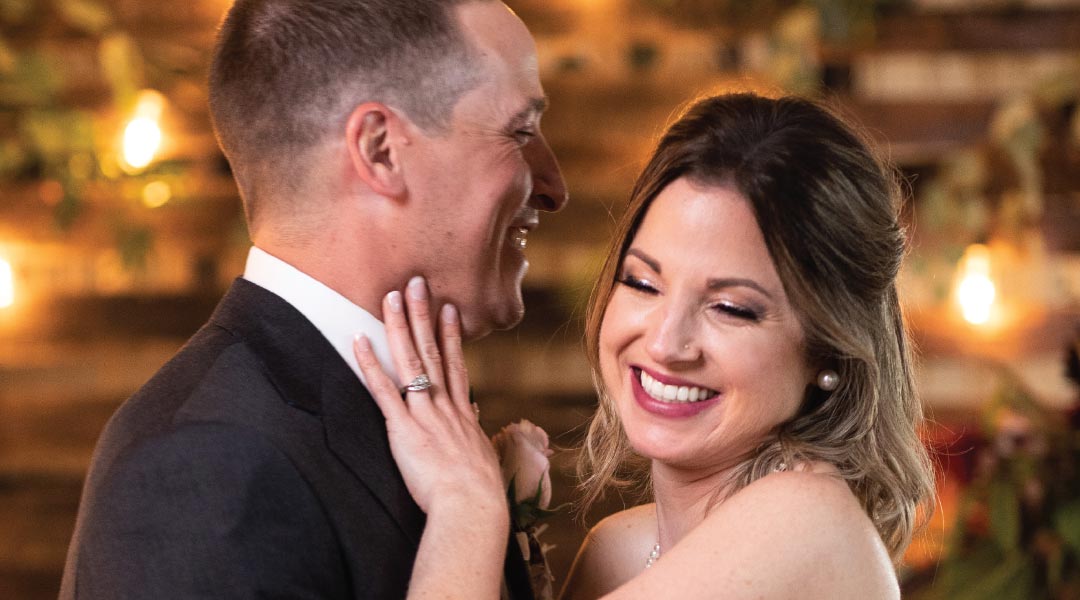 food
We are excited to include a three-course, family-style meal. You may choose one appetizer, one salad, and one main course meal which comes with seasonal vegetables and fresh bread. You can customize your offerings from our catering menu. We will do our best to accommodate any personal requests and allergies.

Bar
La Fromagerie is pleased to offer table wine throughout the dinner service with this package. You may choose one of our three house whites and one of our three house reds. There will be a limit of one bottle per three people, you may purchase more at any point. You can choose to continue bar service with a host or cash bar option. Non-alcoholic drinks will be included throughout the night.

Cake
A beautiful, custom, three-tiered cake will be created by our talented in-house baker.

Entertainment
You have the option to pick from our recommended list of three-piece bands. All come with years of experience and a long list of recommendations. They will gladly cater their playlists to your likings. They will be scheduled to play for three hours of your choosing.
Audio/Visual: We have an 8-channel analog mixer, two 12" 350-watt powered speakers and microphones that are readily available for your use.

Officiant
A well known, licensed officiant will be pleased to customize a service for you and your spouse. A bi-lingual officiant may be requested. The marriage license is required two weeks prior to your wedding. We are also able to offer commitment ceremonies and renewal of vows.

Venue
La Fromagerie is a locally owned and operated boutique restaurant. We offer an intimate, 70-person venue fully equipped with unique, rustic and stylish tables and chairs. Our licensed patio can accommodate 20 guests from May to October. We are fully accessible and have two washrooms available.
You will receive access to the venue from 4 PM-2 AM on the day of your wedding.
Staffing: La Fromagerie's experienced Event Coordinator will be at your service from start to finish. We will provide serving staff and bartenders for the day of your event as well.

Flowers & décor
A beautiful bouquet will be created for the bride and a stunning boutineer for the groom. Each piece will be customized to the couple's theme and attire.
We have created three themes for you to choose from that complement our venue perfectly. Modern, rustic or traditional. You may bring in non-destructive decorations of your own.

Photography
With this package, you have the choice to hire your own photographer or book with Michael Kaiser from aKaiser Photo. The well-known, local photographer who took all of the images in this booklet. aKaiser Photo will offer you a 10% discount with this package which has a value of up to $700.

Stationary
We will offer you three different themes of wedding invitations for you to choose from. Then we will customize, print and prepare for mailing. We will develop a well-planned seating chart as well as provide you with a card box for your big day!

Accommodations
We have partnered with trusted, local, downtown hotels to offer your guests special rates.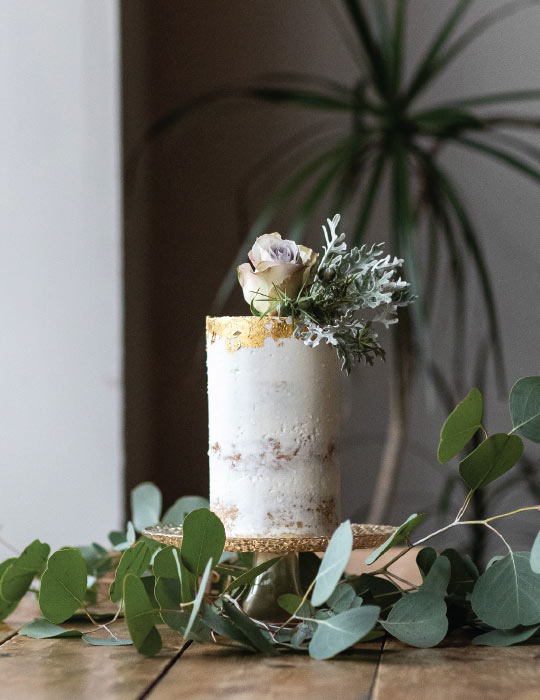 "We held our wedding reception here on September 29th, 2019 and it was absolutely perfect. The venue is beautiful, central, and modern. Perfect for an intimate wedding – we hosted 70 people. We have received many compliments on the food and staff. The manager Valerie particularly needs to be mentioned as she made the entire experience excellent and constantly checked in throughout the night even making my wife a plate of food as she was busy greeting family members and friends. Looking forward to dining here for years to come."
– Russ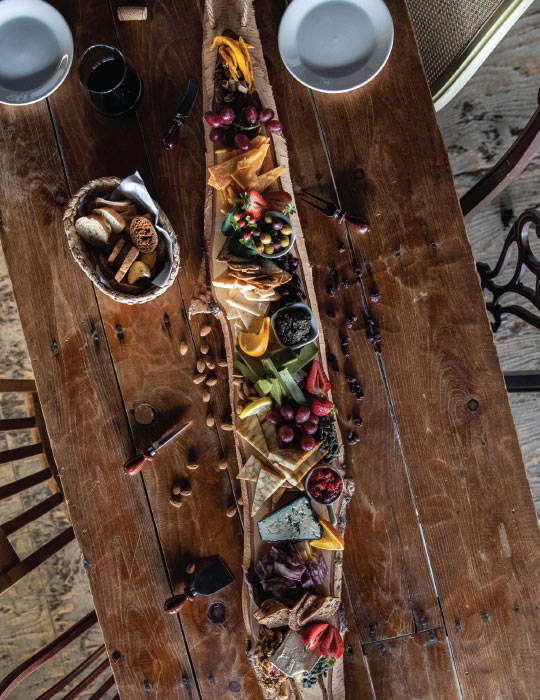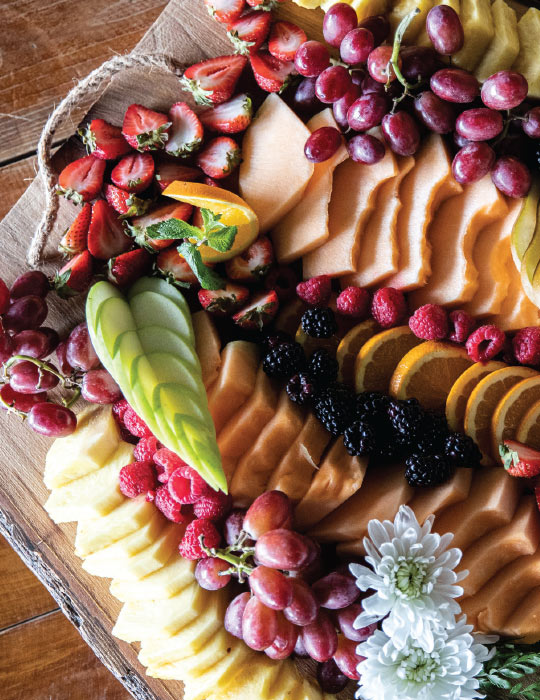 Frequently Asked Questions
Is La Fromagerie wheelchair accessible?
Our inviting venue has a wheelchair accessible entrance off of Elgin Street. If you are expecting guests with mobility concerns, please ensure your Event Coordinator ahead of time so we can make appropriate arrangements for your guests.
Can we bring in our own wine/alcohol for our function?
La Fromagerie does not permit outside alcohol on the premises. If outside alcohol is discovered, your event will be shut down and a penalty of $1000 will be applied. The following exceptions apply:
Wine Corking Fee $15 per bottle
Cake Cutting Fee $1.50 per person
Will I be able to meet with the photographer?
Absolutely! The photographer insists on meeting with every couple to engage with them personally and discuss details.
Is there a discount for the wedding party and their guests to stay in the hotel?
We have partnered with trusted, local, downtown hotels to offer your guests special rates.
Can you purchase a package and choose a different bar package or a different dinner package?
Yes, you can change or alter a package. However, as all packages are priced out completely for the corresponding drink menu and dinner menu, any changes will come at an additional fee.
I truly love the pictures in this booklet, were they taken at La Fromagerie?
Yes, every picture in the booklet was taken at La Fromagerie by Michael Kaiser of aKaiser Photo. He is one of our trusted partners included in this package.
What's the latest we can be here?
A liquor license is available until 2AM, your guests must be out by 3AM.
Is there a smoking area?
Yes, your guests may smoke on the sidewalk adjacent to Elgin Street.
Can I bring in my own photographer?
You may bring in your own photographer for the Silver 10K Wedding Package. Our other two packages already include an established, well-known photographer who we would love to introduce you to!
What if I don't want something in the package, can I remove it and receive a discount? Ex. Flowers or your photographer?
Unfortunately, each package has been crafted and priced firmly. We cannot remove an item from the package but we can recommend moving to a different package and then upgrading a specific item.
80 Elgin Street
Sudbury, ON P3C 1T3
Sunday - Monday: Closed
Tuesday - Saturday: 12pm - 10pm

* Please note that email requests will be responded to within 72 hours. Calling is the preferred communication method for urgent matters.
* All food orders (outside of special events) should be placed through our online ordering option, by calling the restaurant or in person.
We appreciate your cooperation and understanding!